Biographies
J.J. O'Connor
J.J. O'Connor, CPA is the founding partner of Green Oak Financial Services, a financial services practice with a primary focus on tax consulting. During his 25 years of experience, J.J. has worked on tax planning, research, auditing, financial modeling, computer programming, and has provided financial advice for some of the most reputable accounting and financial companies in the world.
J.J. began his career at Arthur Andersen LLP where he worked on auditing financial statements for major financial companies and hedge funds. He also worked in structured finance where he built complex financial models as well as computer programs.
J.J. continued his career at Ernst & Young before moving on to become an investment professional with Assured Guaranty and Allianz Risk Transfer, where he focused on analyzing and monitoring investments across the structured finance and alternative investment fields.
J.J. received his Bachelor of Science in Economics and Accounting from the College of the Holy Cross and his Masters of Business Administration in Finance from the Stern School of Business, New York University. J.J. volunteers with Ecuador Quilt, a non-profit organization which provides medical and housing supplies to underprivileged people in Ecuador as well as Milton Youth Soccer.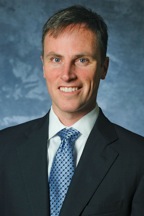 Kate Finn
Kate Finn, CPA is the newest partner at Green Oak Financial. Kate has been a CPA since 2002. After graduating from UMass Amherst's Isenberg School of Management, she worked for a CPA firm in Boston where she developed an interest in accounting and tax issues for non-profit organizations. Her career path has led her to specialize in non-profits and small business start-ups; she is experienced in their unique challenges. Kate provides a range of financial services to these organizations including:
Monthly bookkeeping
Interim finance department duties
Outsourced CFO services
Tax planning and preparation